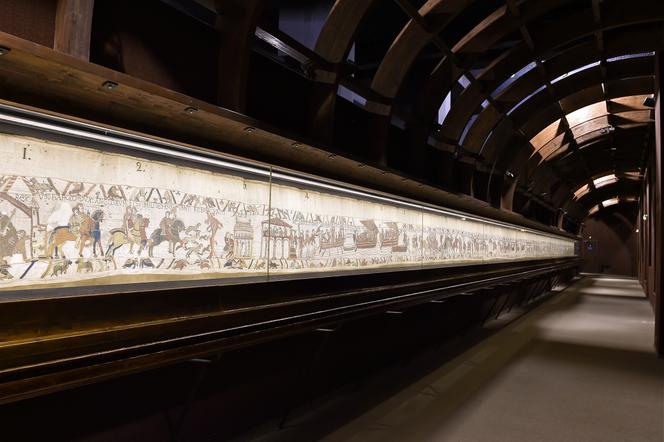 For nearly five months, she has been lying in the dark, isolated from the fury of the world behind her three-centimeter-thick armored glass. Like all museums in France, the one that hosts the Bayeux tapestry, in Calvados, has not opened its doors since October 30, closed by the government to stem the epidemic due to the coronavirus. A heartbreak for the Norman city, which has seen its streets depopulate and its cash drawers empty. But a welcome respite for the medieval canvas, registered in the Unesco "Memory of the World" register.
Embroidered nearly a thousand years ago to celebrate William the Conqueror's victorious landing in England in 1066, the old linen lady is in pain and in need of emergency care. Exposed vertically since its installation in 1983 in a building built for it, in the heart of the capital of Bessin, the Bayeux tapestry "cracks", despite all the precautions taken to ensure its conservation.
In January 2020, a team of eight restorers specializing in old textiles took advantage of the annual closure of the museum to inspect the 68.4 m of the work, the first object classified as a historic monument, in 1840, by Prosper Mérimée. Their verdict, made public a year later, in February, is enough to make even the most seasoned of the Conservatives shudder. A total of 24,204 spots, 16,445 folds and 9,646 "Gaps in the canvas or the embroidery" have been listed. More worrying, 30 tears "Not stabilized" were found. "Such a statement had never been made on the embroidered face", we assure the regional directorate of cultural affairs (DRAC) of Normandy. A high-resolution panorama, posted free online in February on the museum's website, gives an idea of ​​the extent of the damage.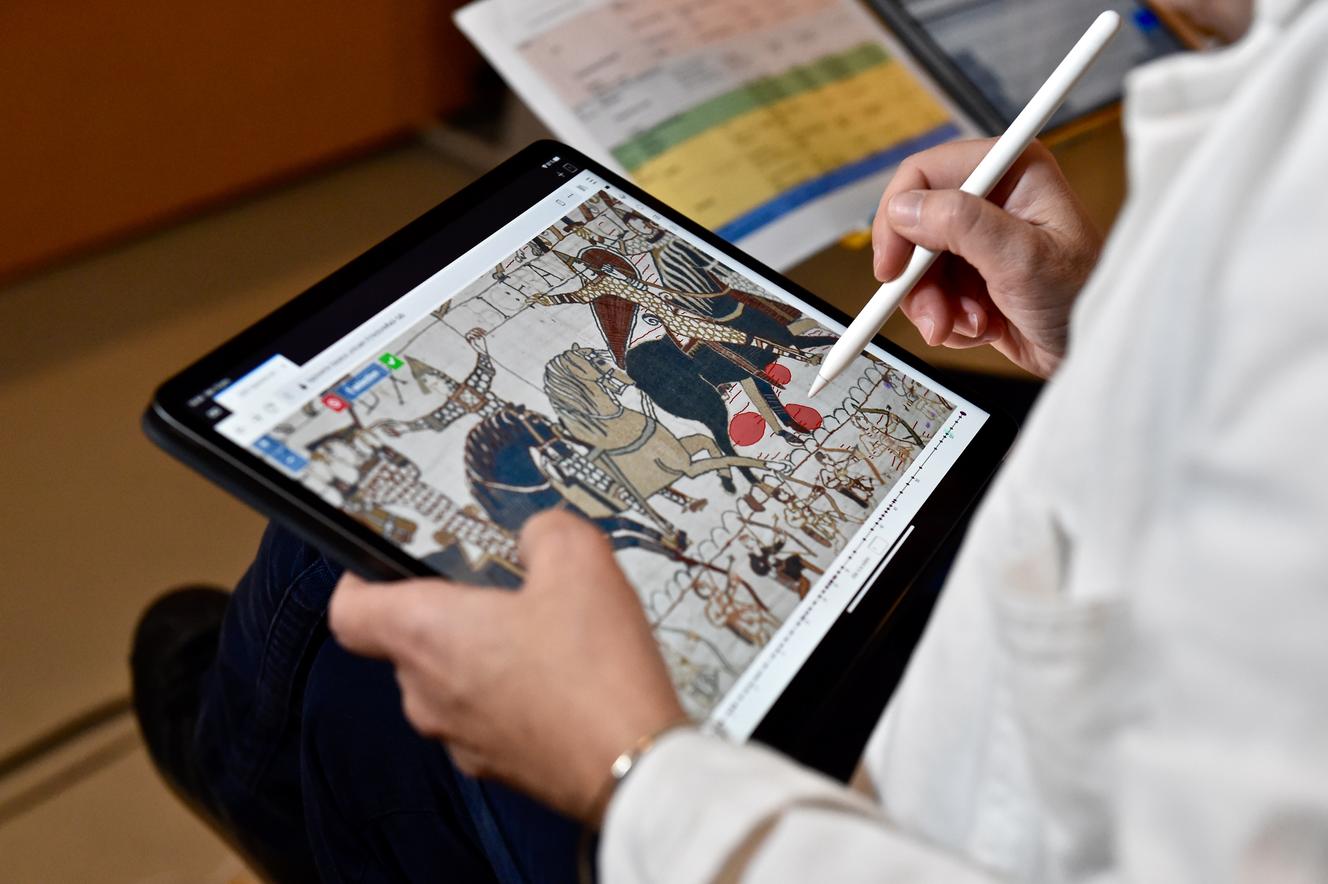 A thousand years of vicissitudes
The reasons are known. The "technical backsplash" on which the tapestry was sewn in 1983 by the Boulle School, which allows it to slide on a rail, has aged and weighs on the entire canvas, rich in 626 characters. The braid which was added to the lower part in the XIXe century, probably in the 1860s, also pulls on the fibers and deforms the bottom of the canvas. Like the old paintings, the "Telle du Conquest", the other name of the tapestry, presents "scruples" on its back, these small agglomerations of dust and dirt, which retain humidity. "The pieces of mending, added in the XIXe century, also cause tensions ", adds Mathilde Labatut, the young curator of historical monuments who watches over the work at the DRAC in Normandy.